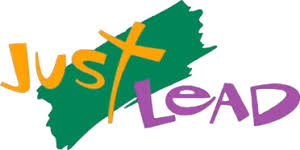 Urban Church and After School Ministry – JustLead
Emerald Youth Foundation is committed to ministering with Knoxville's urban young people right where they live, attend school and play.
That's why JustLead, our youth leadership program, is implemented through a network of urban neighborhood churches and faith-based organizations located throughout Knoxville.  Second United Methodist is one of those churches that has partnered with the Emerald Youth Foundation.
JustLead provides:
Safe places for kids to be discipled, learn and have fun;
Support for churches and youth leaders with training, mentoring and conferencing opportunities;
Resources for current youth development programs, including the curriculum materials, tracking methods and best practices of Emerald Youth Foundation;
Advocacy on behalf of urban youth and their families; and
New opportunities for youth development on age-level and neighborhood needs.
JustLead's afterschool program for elementary and middle school students includes tutoring, homework help, health/fitness/nutrition instruction, field trips and service learning opportunities. Additionally, we offer discipleship opportunities for all ages, including mid-week Bible study, small groups, corporate worship and inter-generational faith activities.
The JustLead Bible curriculum is specifically written to promote discussion between adults and youths about major Biblical themes. The curriculum is an original production of Emerald Youth Foundation.
The JustLead Program will be resuming in-person activities on Tuesday, May 26th.  We will be utilizing Emerald Academy and the Emerald Youth Calling & Career Center until Second UMC re-opens.  We can't wait to be back at the church but are thankful to have a location to resume programming with students and families.  We will be operating under specific guidelines to insure the safety of students, families, staff, and volunteers.  We have volunteer positions that need to be filled to assist with our summer programs.  We would love for you to consider volunteering or share this information with others that might be interested.  We are looking forward to a great summer of activities with students.  Please pray for us as we begin!
—————————————————————————————————————–
Below are Some Fall Volunteer Opportunities to Help with Our JustLead Programs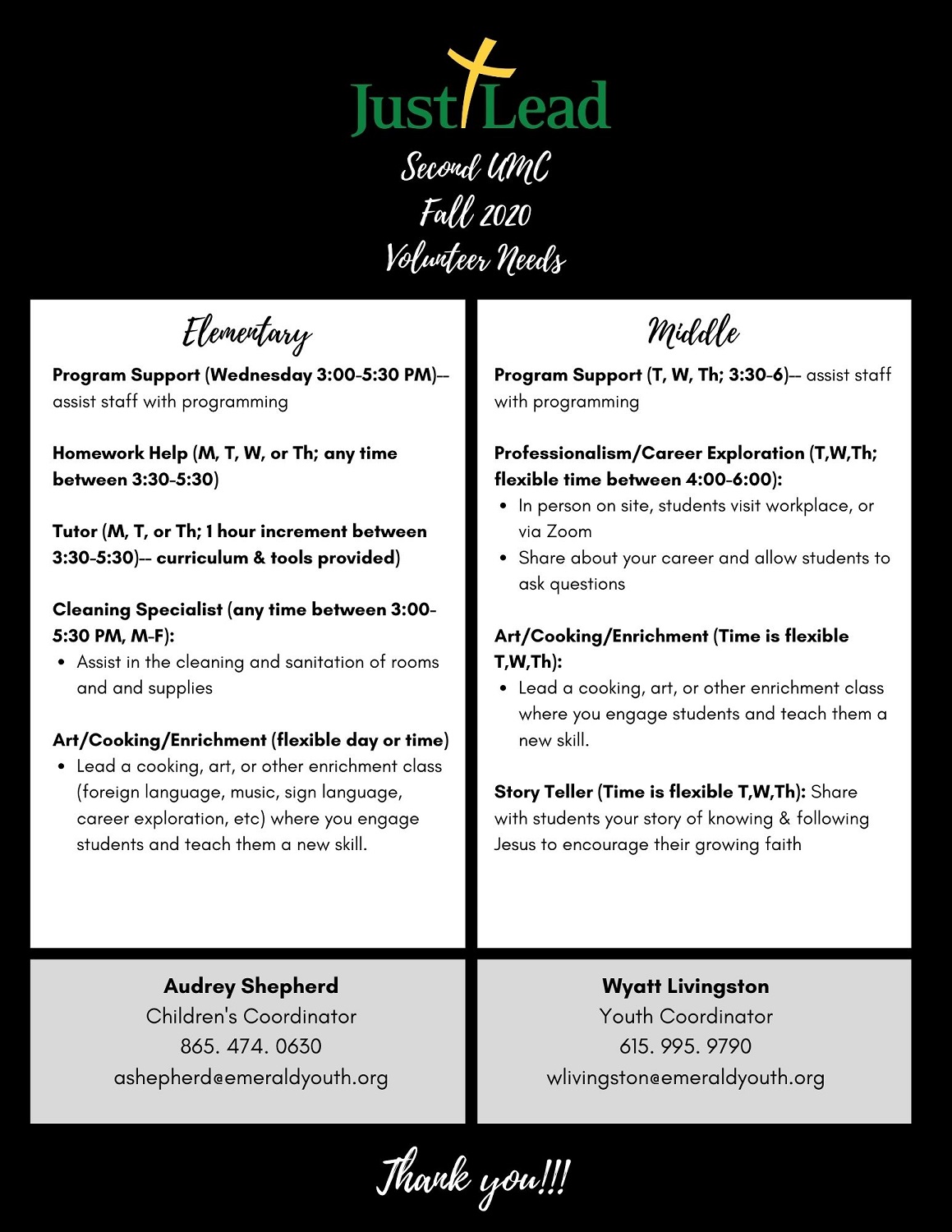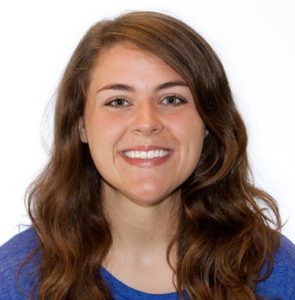 Rachel Hopper
JustLead Ministry Director – SUMC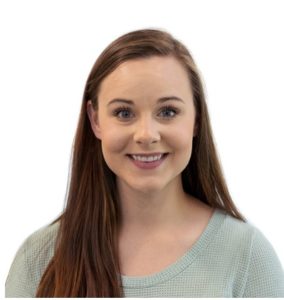 Audrey Shepherd
 JustLead Children's Ministry Coordinator – SUMC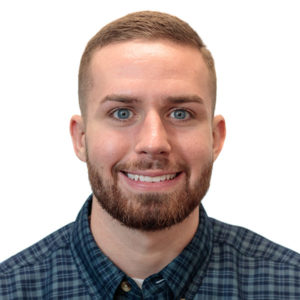 Wyatt Livingston
JustLead Middle/High School Ministry Coordinator – SUMC