Whether you've been in church all your life, hurt by the church, or never stepped foot
in a church building, there's a place for you. Bring your doubts, questions, hurts, convictions,
joys and concerns. We're all in this together.
Loving God, Welcoming All
Whether you've been in church all your life, hurt by the church, or never stepped foot
in a church building, there's a place for you. Bring your doubts, questions, hurts, convictions,
joys and concerns. We're all in this together.
Loving God, Welcoming All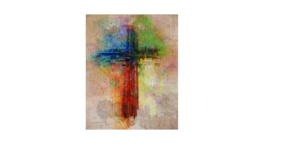 Lent Daily Devotionals
This Lent cultivate a frequent rhythm of prayer with
2UMC Lent Daily Devotional sent to you by email (or if
you prefer, you may receive it by phone). Each email
beginning with Ash Wednesday through Easter Sunday
will include a word/phrase to contemplate, a short
scripture, a reflection question, and a prayer. My hope is
that the Daily Lent Devotionals will encourage you to
come to God in prayer and reflection again and again
throughout the entire Lenten season. May we grow more
in love of God and our neighbor. 
This is a daily devotional for middle & high school youth, college students, young adults, and adults of all ages. 
I encourage you to make time to talk about the Lent Devotionals around the table or in the car with your family. 
Share with a friend.
To sign up for the Daily Lent Devotional, click here.
To receive by phone, call the church office @ 524-1689.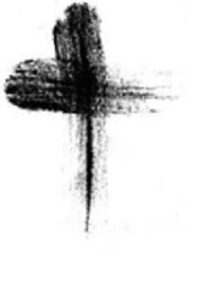 Ash Wednesday at Second Church
You may come to our drive-thru ashes in the church parking lot between 12:00-1:00 PM and 4:00 – 6:00 PM on February 17 to receive ashes and prayer. You may also worship with us online at 7 p.m. You can find the service on our Facebook page @2umcknoxville or here on our website. If you are unable to come to drive-thru ash, we invite you to find some dirt, whether it be from a house plant or your backyard. Place it in a bowl or plate to have with you during worship.
On Ash Wednesday, you hear the words, "Remember that you are dust, and to dust you shall return" as a cross of ashes is smeared on your forehead. For more than a thousand years, Christians around the world have begun the Lenten season this way: with the sober acknowledgement that with humanity came sin, and with sin came death. The ashes are a sign of repentance and an invitation to a new life with God.
Select the Image Below to View Our Ash Wednesday Service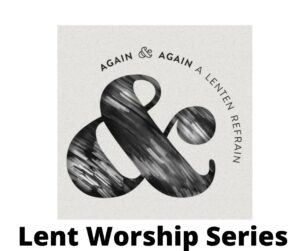 The season of Lent is a good time to rethink how we live, to let go of some things, and to take on new holy habits that draw us closer to Jesus.  Join Second  Church as we journey through Lent to Easter.  We are reminded suffering and brokenness is a part of living. We doubt, we lament we mess up. Again and again, we bring all of who we are to God and trust that God will meet us, time and time again, along the way.
Out of An Abundance of Caution, We Are Currently Suspending Our In Person Services.  Please Continue to Check In to Register to Attend Our Next In Person Service.  We Plan to Have Our Next In Person Service on Sunday, March 7th, 2021.  Until Then, Join Us Online at 10:45 AM Sunday, Here On Our Website or On Our Facebook Page. 

https://www.facebook.com/2umcknoxville
Stay Connected!
Worship weekly online

Join an online Bible study/Sunday School 

Sign up for the Wednesday Connection and Weekend Connection emails if you have not done so already 

Sign up to receive the monthly newsletter, The Spire 

Encourage someone in the church who has not signed up to sign up

Share your celebrations and prayer concerns by calling/emailing  the office, emailing/calling me or complete the online prayer card.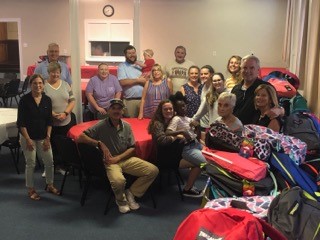 CONNECT
 From Sunday Schools to Children's and Youth Ministries, Women's Groups and Music Ministries – we have an abundance of programs for you to enjoy.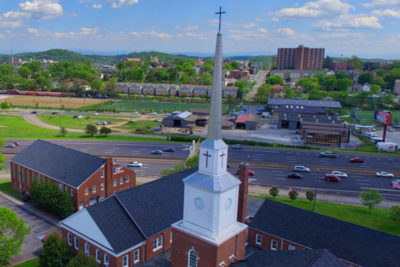 VISIT US
You are invited to a genuine worship experience with a relevant and authentic community. Join us today!
WEDNESDAY
4:30 PM

Bible Study and Conversation

Family Life Center

5:30 PM

Open Gym Time-Kids/Youth

Meal Line Opens

Family Life Center

6:30 PM

7:15 PM

Small Groups – Kids (K-5) & Youth

Chancel Choir Practice

Classrooms
| | | |
| --- | --- | --- |
| 10:00 AM to 10:30 AM | Sunday School | Classrooms |
| | Worship Service | Sanctuary |
Second United Methodist Church
1524 Western Ave. | Knoxville, TN 37921