Kids Programs at Second United



Children are a vital part of our congregation and are invited to participate at all levels. We love when children participate in worship and the life of the church. Want to know how your child can be involved? Learn more below!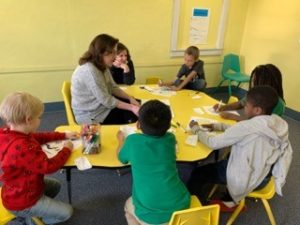 Adult Opportunities at Second United
Sermon & Conversation Study Monday @ 11:00AM- Noon with Pastor Betsy
Second UMC seeks to build a community of deeply committed followers of Jesus Christ. One of the ways we deepen our relationship with Jesus Christ is through the study of scripture and conversation with each other. Each Monday, we gather to explore deeper the Sunday morning scripture passage. All are welcome.
To participate in the small group, provide your name and email address. 
---
---
Women's Ministries
We have several opportunities for women to join together in fellowship and ministry. This ministry aims to both challenge and equip women in pursuing God. We invite women in every stage of life: young, old, married, single, single moms. You do not have to lead or walk this journey alone – join today!  Contact 2umc@comcast.net to learn more!
---
Seasoned Saints
Join other senior adults for a meal and fellowship. Several times a year seasoned saints share a delicious meal, play bingo or trivia and have a whole lot of fun. Check The Spire for the next event or email 2umc@comcast.net. 
---
Music Ministries
The Worship of God is our central focus. With men, women, youth, and children from all walks of life sharing their musical talents in worship each week. We also have an active Hand Bell Choir that is a great blessing to our worship.  Contact Jan Hudson @  jlhudson@utk.edu to learn more!
---
Small Group Opportunities
Sunday @ 9:45 AM 
Wesley Class – Study on the Book of James by Max Lucado. Led by Mark Patterson.
New Life Class – Study on Sermon on the Mount by Amy-Jill Levine. Led by Rick Dye
Youth Class – Applying Scripture to Life. Led by Michael McFarland and Eddie Kilby. Meets in the Youth Room
Monday @ 11:00AM
Sermon & Conversation – Go deeper into the sermon scripture through study and conversation. Join us Mondays in the Fellowship Hall
Grow in your faith through the faithful service. Join the small group of workers who gather weekly to distribute groceries.  Contact Leah Kilby 567-1253
Wednesday @ 7:15 PM
Participate in the Chancel Choir. Grow in your faith through the singing of God's praises and theology. Contact Jan Hudson 660-4665
Third Tuesday of the Month @ 2:00 PM Friendship Circle for Women of the Church
Connect with women in the church who seek to serve Christ through acts of compassion. Contact Charlotte Beets 403-9167
Second Tuesday of the Month @ 6:00 PM Prayer Partners for Women of the Church
Connect with women in the church over dinner. The focus is on prayer, fellowship and outreach.  Contact Leah Kilby 567-1253
Second Tuesday  of the Month @ 6:00 PM – Judy Russell Guild for Women
Grow in your relationship with Christian women who meet for supper, fellowship, conversation and outreach. Contact Liz Hensley 604-8080
---
WEDNESDAY
| | | |
| --- | --- | --- |
| 5:30-6:10pm | Supper | Family Life Center |
| 6:00-7:00pm | Small Groups – (Students and Adults) | Classrooms |
| | | |
| | | |
| --- | --- | --- |
| | Sunday School | Classrooms |
| | Worship Service | Sanctuary |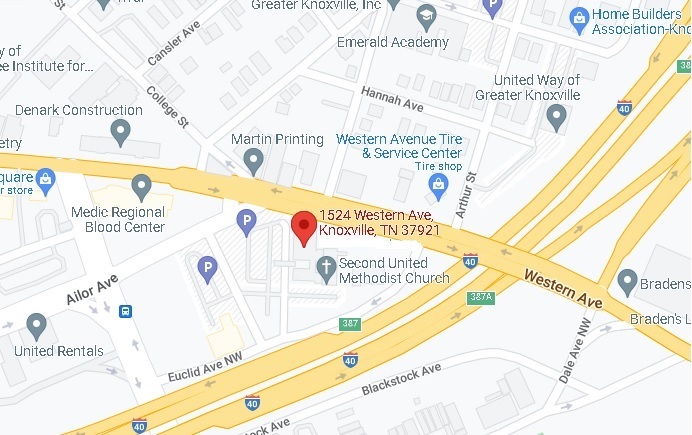 Second United Methodist Church
1524 Western Ave. | Knoxville, TN 37921