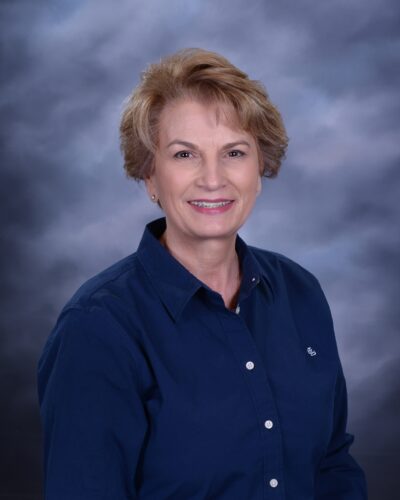 Pastor Betsy
Senior Pastor
Betsy Denton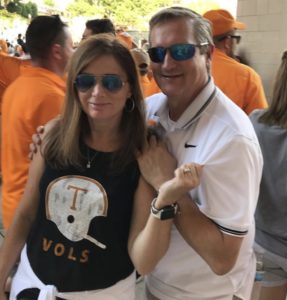 Lisa Glover
Administrative Assistant
Lisa Glover has been attending and serving at Second UMC since 2004 and joined the staff in 2014.  Lisa is a lifelong resident of Knoxville and a proud graduate of the University of Tennessee.  She and husband Don have three children, daughters Bryce and Ashtyn, (husband Matt) and a son Caden.  In her free time, Lisa enjoys spending time with family, movies, reading, and attending UT sporting events.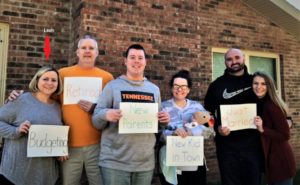 Leah Kilby
Financial Admin
Leah has been on the staff of Second UMC since 2001. She has served on various committees as well as being active in the children's ministry, youth, and United Methodist Women.
Leah is married to Eddie and they have two children, son Chris Kilby (wife Kristen) and daughter Meredith Ryan (husband Spencer). They have two grandchildren, Grant and Emaline Kilby.
In her free time, Leah enjoys spending time with her family, traveling, reading, and attending UT ballgames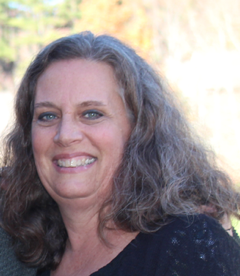 Donna McKinney
Program Director
As program director, Donna gets to be part of the ministries that include working with children, JustLead, outreach and volunteers of all ages at Second. She has lived in Knoxville since attending UT where she graduated with a Bachelor's degree in Academic Psychology. Donna and her husband Jim have two incredible daughters – Avery and Mallory. She most enjoys spending time with family and taking lots of pictures.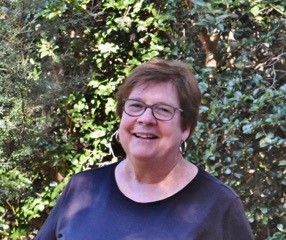 Jan Hudson
Music Director
Jan Hudson has been the Choir Director at Second United Methodist Church since 1998, but her involvement with the music ministry goes back to her days when, as a member of the celebrated UT Singers, she shared her talent in our worship service as a college student.   After becoming a member of Second UMC, she has chaired and served on several committees, been an active member of the United Methodist Women and the Wesley Sunday School Class.  Jan also directs the Children's Choir and is a long-time ringer in the Celebration Hand Bell Choir.  The music at Second is a blend of contemporary and traditional selections with seasonal cantatas and musicals for children and adults.  The music selections are often accompanied by instruments and/or percussion.  Jan's history with and dedication to this congregation make her an integral part of the Second United Methodist experience.
Becky Kidd
Organist/Pianist
Rebecca (Becky) Hassell Kidd has been an active member of the musical community in Knoxville for most of her life. At the age of twelve, she started giving private piano lessons to children. Happily she continues teaching today. Following high school graduation, she studied music education at the University of Tennessee.
Becky is married to Kenton Kidd, a retired, long-time, high school choral director. They have two children: Thomas Kenton Kidd of Atlanta, GA; Jeannie Kidd Clark of Knoxville. Kent and Becky are the proud grandparents of three.
Since 1961, Becky has been the organist at Second United Methodist Church. During that time, she has served under three choir directors. In 1981, Becky started a handbell program ministry at the church. A few years later, she joined the American Association of English Handbell Ringers. Through this membership, Becky heard about handbell festivals. Consequently, in 1995, several area choirs performed at the first Knox Area Handbell Festival. She continues to chair the Festival Planning Committee.
Since 1981, Becky has served as the organist/pianist and choir director at Temple Beth El in Knoxville. Known as an outstanding accompanist, Becky has played for countless soloists and for many choral concerts in the greater Knoxville area.
SCHEDULE
WEDNESDAY
| | | |
| --- | --- | --- |
| | Fellowship Meal | Family Life Center |
| | Small Groups – Kids (K-5) & Youth | Classrooms |
| | | |
SUNDAY
| | | |
| --- | --- | --- |
| | For the Kids | Nursery |
| | Worship Service | Sanctuary |
LOCATION
Select the image below to see an Active Map of our Location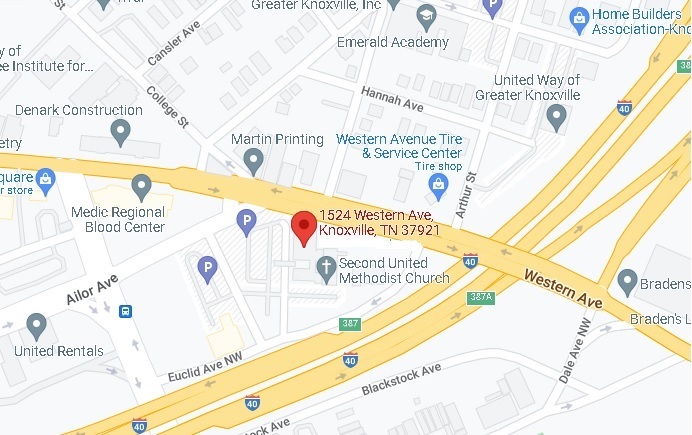 Second United Methodist Church
1524 Western Ave. | Knoxville, TN 37921